Dedicated Caregivers
A-1 Domestic Professional Services & A-1 Home Care can perfectly match your family with our dedicated Caregivers, Certified Home Health Aides, Certified Nurse Assistants, Home Attendants or Respite Caregivers. Our extensive hiring process involves a face-to-face interview, Nationwide Criminal Background check, Sex Offender Database Check and previous employment history scan.

All our Child Care Providers and Caregivers have Adult, Child and Infant CPR and First Aid Training. If you are getting discharged from Cedar Sinai Medical Center, St. Joseph Hospital, Good Samaritan Hospital, Glendale Adventist Medical Center, UCLA Medical Center, St. Mary Hospital and Huntington Memorial Hospital, Little Company of Mary and Methodist Hospital, A-1 Home Care can help! Our coverage areas include Los Angeles, Orange County, Long Beach, Pasadena, Glendale and Santa Monica.
For more information about our certified Caregivers, call us at (562) 929-8400 today.
To locate a professional caregiver in Los Angeles, visit LAinHomeCareService.com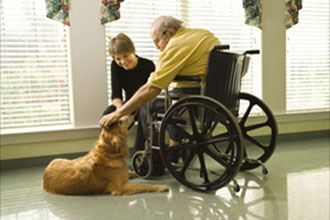 Our Caregiving Services
A-1 Home Care allocates an array of personalized caregiving services at your availability which include: Ambulation Assistance, Incontinence Care, Transfer assistance from bed to wheelchair, Feeding Assistance, Meal Planning and Preparation, Medication Administration and Regulation, Laundry Assistance and Companionship.

If your senior or elderly loved one has recently seen appetite loss, constipation or fatigue, our In Home Care services will work to get your elderly loved one back into good health.
To locate a caregiver in Pasadena, please visit: PasadenaInHomeCare.com

Short-Term or Long-Term Homecare
We never pressure our clients into signing contracts longer than what they see fit. Whether you require short-term services for Hospice or After Surgery Care, or long-term homecare for Alzheimer or Dementia, you can rest assured that our Care Providers will work to no end until all your services are met.

Many of our clients have received short-term and long-term homecare after rehabilitating at California Convalescent Center, Grand Park Convalescent Hospital and Emerald Terrace Convalescent Hospital. We work with clients who are suffering from contractures, Aphasia, behavior problems, cataracts, Gastro-Intestinal Disorders, Multiple Sclerosis, Scabies, immobility and inactivity, incontinence problems and Sundown Syndrome.
Our phone lines are open 24/7. Call us at (562) 929-8400 today!
To locate a caregiver in Seal Beach, please visit: SealBeachInHomeCare.com

Empathetic Caregivers Agency
A-1 Home Care – Caregiver Agency promises nothing but the highest standards in safety for your loved one. If your loved underwent a hip fracture, sleep change or has sustained memory loss, our empathetic Caregivers will work around your needs and schedule so that he or she can be completely taken care of.
To locate a caregiver in Newport Beach, please visit: NewportBeachInHomeCare.com
Certified Caregivers
Our Certified Caregivers are counseled with the latest caregiving practices and techniques in accordance with the highest standards of home care. We also work with accredited schools that select their top Medical Assistants, Certified Nurse Assistants and Certified Home Health Aides for referral to our company, providing us with talented professionals who are the best in the caregiving industry.

We are a Licensed, Bonded and Insured company that has had the opportunity to work with families who had Long Term Care Insurance coverage through the following companies, namely Penn Treaty, John Hancock, Bankers Life and Casualty, Veterans Administration, CalPERS, MetLife Insurance, Continental Casualty Company and Senior Health Insurance Company of Pennsylvania.

Find out more about our specialized Caregiving staff by reaching us (562) 929-8400.
To locate a caregiver in Downey, please visit: DowneyInHomeCare.com

OUR COMPASSIONATE CAREGIVERS PROVIDE:
Basic Health Monitoring
Light Housecleaning
Companionship / Support
Exercise / Range of Motion
Recreational Activities
Laundry & Linen Change
Bathing and Hygiene Management
Mail & Bill Organization
Meal Preparation
Medication Reminder
Personalized Errands
Safety Supervision
Toileting & Incontinence Care
Transportation to Medical and
Social Appointments
CAREGIVERS AND CAREGIVING AGENCY BROCHURES
"It Takes Two Helping Hands and a Golden Heart to Serve Others®"