INSPIRATION
The Proverbs 31 Nurse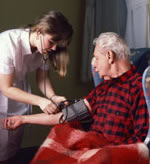 Who can find a good natured nurse?
For her price is far above silver and gold.
She seeks medicines and skills,
And works willingly with others.
She gives of herself
And considers her own desires last.
A heartwarming smile is hers,
And is made beautiful in her eyes.
She girds herself with honor
And strengthens her ability with patience.
She perceives that her work is good.
Her candle does not go out by night.
She lays her hands upon understanding.
She stretches out her hand to the poor;
Yet, she reaches forth hands to the needy.
Shi is not afraid of sorrow,
For her trust is in God.
Pride and humility are her clothing,
And she shall rejoice in time to come.
She opens her mouth with comfort,
And in her tongue is the law of kindness.
Her associates rise up and call her blessed;
Her patients also praise her kindness.
Many daughters have helped others,
but you excel them all.
Favor is deceitful,
And beauty is vain.
But a nurse that
Fears the Lord—
She shall be praised
By Lois Sigmon Turley
What Children Want Their Parents To Know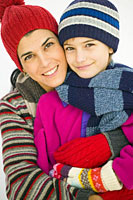 Teach me to love and care for myself through your own positive example.
I'll learn from all your actions and grow to have good self-care.
Notice me often, taking joy in my existence.
I'll grow up knowing I am special and help others to feel the same.
Listen to me with empathy, have an open and loving heart.
I'll know I'm seen and heard and grow to be a good listener.
Laugh and have fun with me often. Be affectionate every day.
I'll play and enjoy my life and bring more joy to others.
Acknowledge me often and tell me when you appreciate me.
I'll lead a life of dignity with the pride of self-respect.
Allow room for me to grow to make mistakes and have opinions.
I'll learn to be independent and trust my own judgment.
Stay interested in learning and following your dreams.
I'll pick up your enthusiasm and be inspired to do the same.
Be honest and authentic and live your highest values.
I'll learn from your experiences and grow to have integrity.
Teach me to be free of service and to honor the differences in others.
I'll learn generosity of spirit and embrace all walks of life.
Focus on what's going right and have faith during troubled times.
I'll learn the skill of optimism with gratitude for each new day.
Love me without condition throughout my ups and downs.
I'll know that I am cherished and bring more love to the world.
By Diana Loomans and Julia Godoy