LET US GIVE YOU A HELPING HAND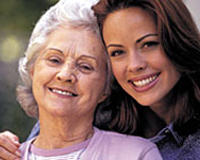 A-1 Domestic Professional Services, A-1 Home Care, A-1 Caregiver Agency & A-1 Nannies is a Licensed, Bonded, Insured NON-MEDICAL HOME CARE & NANNY / BABYSITTER service agency providing experienced Home Care Professionals for proper nursing care during convalescence or rehabilitation to the area of Highland Park. Services range from continuous 3 hour care to 24 hours, 7 days a week live-in care. We provide flexible same day short and long term care. Our goal is to provide seniors, the terminally ill, developmentally challenged & handicapped adults or children with quality non-medical care, incontinence assistance and companions to minimize any trauma they are experiencing. Additionally, we also provide nannies, babysitters, homemakers and mother's helpers for all of your child care needs.
See our
Caregiver
page for more ways we can help with your Home Care needs.
One of the most important decisions to make when is "Who will look after our children." Naturally, you need to feel confident about the Nanny or Babysitter and her ability to care for your children. Our specialty is In-Home Child Care for Active and Special Need Children. A-1 Domestic has different types of Child Care Providers with Early Childhood Education Training, Nursing Background or trained Professionals in the field of Autism, Down Syndrome, Tourettes, ADHD, Dyslexia, Central Auditory Processing Disorder, Developmentally Disabled, etc.
Please take a look at our
Nanny
page for more details on Nanny & Babysitter services.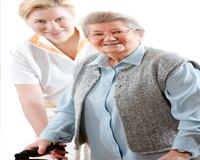 We have built our reputation on quality and caring service since 1991. We are dedicated to creating wonderful experiences for all of our customers including you. Our goal is to build ongoing and nurturing relationships with all our customers. You can count on us. We are your extended family!
Call us now at 877-929-8499 for your FREE IN-HOME ASSESSMENT. A-1 Home Care Agency is the only name you need to know for In-Home Care of elderly, seniors, other adults and children.
A-1 Domestic, A-1 Home Care, A-1 Caregiver Agency & A-1 Nannies has thousands of satisfied customers in Los Angeles County, including residents of Highland Park. We have been a Southern California based business since its establishment in 1991 and like nothing more than to provide our services to the residents of our community. Click Here and see below for a list of cities we serve in Los Angeles County or Here for a full list of cities throughout Southern California.



Home Care Services:
Child Care Services:
EXCELLENT REVIEWS/RATINGS

Awards for Home Care Services in Southern California.
A-1 Domestic's company profile report from The Better Business Bureau. View Here
See what our others are saying about A-1 Domestic. Click here
A-1 Domestic's company profile & 5 star rating from LilaGuide.com
Click here
Visit our Letters of Recommendation page from all satisfied customers.
"It Takes Two Helping Hands and a Golden Heart to Serve Others®"