24 Hour In Home Senior and Elder Care Services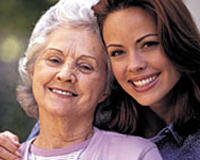 A-1 Domestic Professional Services in Los Angeles and Orange County are Licensed, Bonded and Insured Placement and Referral Services for Non-Medical In Home Senior and Elder Care Service Companies.
Our Los Angeles County Caregiving Agency provides affordable referral services for 24 hour in home care, hourly, overnight and live in home caregiver services for Senior, Elderly and Terminally Ill. We are the In Home Care Provider of choice by Southern California doctors, hospitals, social workers and case managers.
Our Los Angeles and Orange County caregiving service and health care referral service company is about care, compassion and dedication. These at home elderly services include diverse senior caregivers, elderly companions, home health aides, hospital sitters, home helpers, hospice care givers, nurse aides, Alzheimer Care, Dementia Care, Cancer Care, Parkinson Care, Diabetic Care, Postpartum Care, Post Op or After Surgery Care, Arthritis Care, Stroke Care, Respite Care and Special Need Care.
We provide multi-lingual family caregivers and home health care aides who can tend to families from all backgrounds, including those from multi-cultural communities, including those from Jewish, Middle Eastern, Asian, and European communities.
A-1 Domestic takes pride in exceeding our customer's expectations by supplying personalized care at home and elderly service with compassion and dedication since 1991. We have been serving Anaheim, Arcadia, Beverly Hills, Burbank, Cerritos, Costa Mesa, Culver City, Diamond Bar, Downey, Fountain Valley, Fullerton, Garden Grove, Hermosa Beach, Huntington Beach, Irvine, La Mirada, Laguna Beach, Los Alamitos, Manhattan Beach, Monrovia, Newport Beach, Orange, Palos Verdes Estates, Pasadena, Pico Rivera, Redondo Beach, Rolling Hills, San Dimas, San Gabriel, San Marino, Santa Monica, Seal Beach, Sierra Madre, South Pasadena, Temple City, Torrance, Tustin, West Hollywood, Whittier Yorba Linda and all cities of Orange County and Los Angeles surrounding cities.
Rehabilitation at Home

A-1 Domestic specializes in Rehabilitation At Home by providing ethnically diverse skilled home health aides, nurse assistants and caregivers throughout Los Angeles and Orange County.
Home truly is where the heart is, and that's why A-1 Domestic is offering seniors, the disabled, and all others in need of rehabilitation the opportunity to recover from the comfort of one's home. By providing 24 Hour Homecare, Round-the-clock care, Overnight Care or In Home Caregivers for elders, adults and children, we guarantee a smoother transition from the hospital into rehabilitation at home. Read More
State Licensed, Bonded and Insured Non-Medical Home Care Agency
&nbsp Available 24 Hours Day, 7 Days A Week
Even on Holidays, Care Coordinators are available to assist your family
&nbsp Free At Home Assessments
Case Managers available to meet with your family and assess your loved one's needs.
&nbsp Caregivers are Carefully Screened and

Matched

to Clients
We match Caregivers' skills, experience and personality to each client to ensure the comfort of your loved one

Our Care Providers ensure you have peace of mind knowing your loved one is safe, happy and healthy
&nbsp Service Provider for Aid and Attendance

Pension

Benefit Program for US Veterans
War Time Veterans and their spouses may be eligible for up to $26,632 per year for Home Care Services
&nbsp Approved Vendor for Regional Centers
Able to provide Respite Care and Home Care Services for children and adults with Special Needs

Care Providers who understand how to help your family
In Business Since 1991, with over 28 Years' of Professional Experience
&nbsp Easy Steps to Start Service
Care Plan and schedule arranged over the phone. We can provide same or next day service.
&nbsp Customized Care Plans and Personalized

Schedules
Part Time Hourly Or 24 Hour Live In Services. Flexible Schedule based on your needs
&nbsp Memberships and Credentials
National Association for Home Care & Hospice (NAHC), Home Care Association of America (HCAOA), American Care Management Association, American Board of Home Care
&nbsp Long Term Care Insurance (LTCI) Approved
Able to guarantee timely reimbursement from insurance company

We provide all information to LTCI including Care Notes and Invoices
&nbsp Approved Vendor for Worker's Compensation

Companies
Having assistance while you recover from a work place injury can speed the healing process

Ask your representative if you qualify
Types of In-Home Care Services:
24 Hour Home Care
After Surgery Care
Alzheimer and Dementia Caregivers
Cancer Care Providers
Caregivers
Diabetic Caregiving
Elder Care
Home Care
Home Health Aides
Hospice Caregivers
Hospital Sitters
In-Home Care
Live-In Care
Respite Care Provider
Senior Care
Elder Caregiver Services:
Basic Health Monitoring
Bathing and Hygiene Management
Companionship / Support
Exercise and Range of Motion
Recreational Activities
Laundry & Linen Change
Light Housecleaning
Mail & Bill Organization
Meal Preparation
Medication Reminder
Personalized Errands
Safety Supervision
Toileting & Incontinence Care
Transportation to Medical and Social Appointments
Lastest Blog Posts
What Makes an Healthy Lifestyle More Difficult Among Seniors?
September 1, 2018
Whether it is your doctor, teacher, parents, or even your neighbor, eat well and exercise tend to be the go-to advise that we hear ever since we were growing up as a child...
Expert Kidney Disease Solutions Reduce Elder Fears In LA
August 20, 2018
Do your loved one's kidneys require an additional level of care in the home– and you're ready to invest in the best going forward? Each A-1 Home Care senior care specialist brings...
Office Staff & Recognition

Happy Anniversary to our very own Robert Salcedo! From everyone here at

We want to wish the wonderful Jackie a Happy Birthday. To add to the celebration,
Caregiver Awards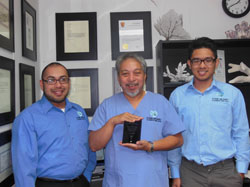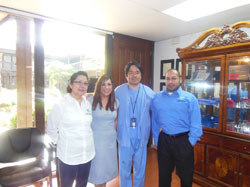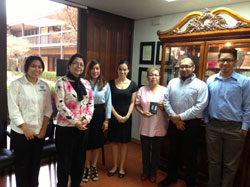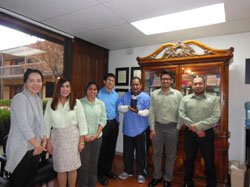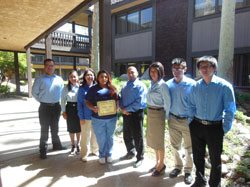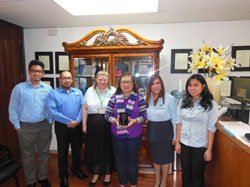 Office Gatherings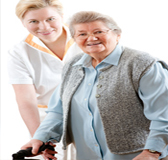 Since 1991, A-1 Domestic Professional Services has built a reputation of quality, trustworthy and dedicated affordable service in Los Angeles, Orange County, Pasadena, Newport Beach, Torrance, Beverly Hills, Encino, Santa Monica and neighboring cities. We have skilled Caregivers diverse and Home Health Aides throughout San Marino, Long Beach, Seal Beach, Torrance, Sierra Madre, Sherman Oaks, Malibu, Pacific Palisades and South Bay areas.
We have high standards of care for all our clients including those who have had hip or knee surgery, cosmetic surgery or suffering from kidney failure or under hospice care. Our goal is to provide affordable in living options for any elderly, senior or adult in need of assistance while recovering from surgery or major illness.
Competitive Home Care Rates in Los Angeles and Orange County
A-1 Domestic Agency makes excellent ethnically diverse homecare services available at competitive rates. Easy financing, payment plans and terms are negotiable and we will do everything we can to make senior health care affordable for you. Many of our elder care, personal care, disability and long-term care services are covered by Veteran Benefit programs and long-term care insurance providers like John Hancock, Penn Treaty, MetLife Insurance, Bankers' Life & Casualty, and CALPERS. To find out how to finance your in-home care services, call (562) 929-8400 and ask one of our case managers for assistance!
Call us now at 877-929-8499 for your FREE IN-HOME ASSESSMENT. A-1 Domestic Professional Services and A-1 Caregiver Agency are the only names you need to know for in home referral and placement service for care for elderly, seniors, and adults needs.
Recent Homecare & Rehab Events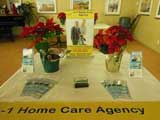 A-1 Home Care Booth Display Event for senior participants at Los Alamitos Recreation/ Senior Center
Los Alamitos Recreation/Senior Center
February 11, 2016
10911 Oak St. Los Alamitos, CA 90720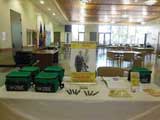 A-1 Home Care Arts & Crafts Event for senior participants at Buena Park Senior Center
Buena Park Senior Center
January 26, 2016
8150 Knott Ave. Buena Park, CA 90620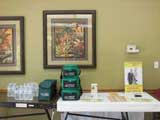 A-1 Home Care Arts & Crafts Event for senior residents at Broadway by the Sea
Broadway by the Sea
December 14, 2015
2725 E. Broadway, Long Beach, CA 90803
Upcoming Hospital & Healthcare Events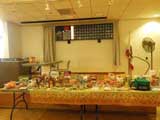 A-1 Home Care Bingo Event for senior participants at Buena Park Senior Center
Buena Park Senior Center
March 8, 2016
8150 Knott Ave. Buena Park, CA 90620