Los Angeles County Incontinence Care for the Elderly

The in home health care professionals at A-1 Domestic & A-1 Home Care are skilled and trained in providing careful assistance of all kinds, especially incontinence care for the elderly. Our Caregivers and Home Health Aides understand the sensitivity and patience needed in order to provide dutiful incontinence care to our senior or elderly clients.

Prior to sending in one of professional Home Care Providers, he or she will be thoroughly informed with a full profile of our client, including conditions, preferences, desires and needs so that upon arriving, our Live In Caregiver or Nurse Aide will be ready to accomplish any task they are required to perform. Our service areas include Los Angeles, Orange County, Pasadena, Santa Monica, Beverly Hills, Torrance, Whittier, Downey, Long Beach, Seal Beach, Huntington Beach, Newport Beach and many more.
24 Hour Memory In-Home Care for Seniors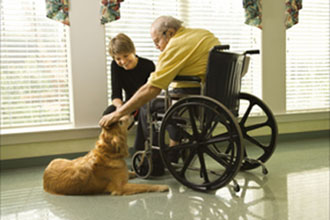 As with many seniors and elderly individuals, memory loss is a common but critical condition in which Elders have to learn to adapt to. Our In-Home Caregivers will be there along the way to guide our clients through this difficult transition and keep their minds active and spirits uplifted. We have specialized Alzheimer and Dementia caregiving services that involve constant interaction and companionship, daily exercise, mental stimulation through board games and puzzles and more.

Memory loss is a tragic reality that Seniors have to cope with, but they do not have to deal with it alone. Our Home Care Professionals at A-1 Domestic & A-1 Home Care are here to help.
Elder Care at Home for Seniors with Sundown Syndrome

Sundown Syndrome is a term often linked but not limited to Dementia or impaired cognition that typically occurs around sunset. Elders who develop Sundown Syndrome are said to have increased agitation, depression, worry and delirium due to one of four reasons: hunger, a drop in blood pressure after a meal, a variation of glucose levels in the blood from eating for those with Diabetes or impaired vision or hearing. The experienced Live In Certified Nurse Assistant, Certified Home Health Aides and Medical Assistants at A-1 Home Care are wary of these symptoms and will provide safety, reassurance and provisions that will help alleviate the stress that elders feel upon sundown.

Our Caregivers will aide in sleep or appetite changes that may occur and be by your loved one's side whenever they need it. Our Home Care Providers will also assist in conditions involving bed sores, Arthritis, behavioral problems, hypertension, Osteoporosis, Glaucoma, DVT, Heart Disease, Prostate Enlargement, Tuberculosis, Urinary Tract Infection, and much more.

We are a Licensed, Bonded and Insured company that has had the opportunity to work with families who had Long Term Care Insurance coverage through the following companies, namely Penn Treaty, John Hancock, Bankers Life and Casualty, Veterans Administration, CalPERS, MetLife Insurance, Continental Casualty Company and Senior Health Insurance Company of Pennsylvania.