Los Angeles County's Leading 24 Hour Hospice Care Provider

A-1 Domestic Professional Services & A-1 Home Care devotes the most careful and experienced Caregivers, Home Health Aides or Nurse Aides to deliver Hospice Care to the residents of Whittier, Downey, Long Beach, Seal Beach, Pasadena, Los Angeles, Torrance and other cities in Los Angeles County and Orange County.
During this immensely difficult time of Hospice, your loved one is best suited to stay in the comfort of his or her own home surrounded by the love and care of family and friends. Several of our clients have come to us for Hospice Care after their stay at Kaiser Permanente Foundation Hospital, Presbyterian Intercommunity, Downey Regional Medical Center, Long Beach Memorial, Torrance Memorial, Cedar Sinai, Huntington Memorial Hospital and USC University Hospital.
Our services also include Senior Care, Elder Care and Terminally Ill Care. To discover more about our compassionate At Home Hospice Care, call us at (562) 929-8400.
Hospice Care from Expert Caregivers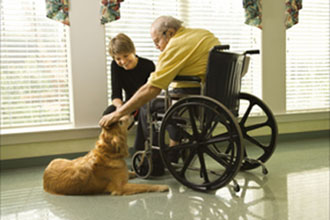 Professional care from an experienced Hospice Medical Assistant, Certified Nurse Assistant or Certified Home Health Aide can make a world of difference in improving the overall well-being and comfort of your loved one. You can rest assured that our Home Care Providers will prevent pressure sores and perform therapeutic services to lessen the impact of pain as much as possible.
We at A-1 Home Care are highly sensitive to the conditions put forth during Hospice Care and will accommodate our services in a manner most beneficial to your loved one and family. So if your elderly or senior loved one is placed under hospice care due to Cancer, Congestive Heart Failure, High Blood Pressure, Kidney failure, Hypertension, Diabetes, Stroke, Multiple Sclerosis, Lou Gehrig's Disease or Lung Failure, A-1 Home Care can help.
Caregivers for At Home Care for Terminally Ill

Our Hospice Caregivers will provide the helping hand your loved one needs while ensuring to be in good rapport with your family. We are a Licensed, Bonded and Insured In Home Care & Elder Companion Care agency offering part-time, full-time, live in and hourly services – 24 hours a day, 7 days a week.
We offer exceptional care for individuals who are undergoing or have undergone bladder control problems, constipation, nausea, Memory loss, Muscular Dystrophy, Hypertension, Diabetes, Alzheimer, Glaucoma, Aphasia, Stroke, Arthritis and Tuberculosis.
We are a Licensed, Bonded and Insured company that has had the opportunity to work with families who had Long Term Care Insurance coverage through the following companies, namely Penn Treaty, John Hancock, Bankers Life and Casualty, Veterans Administration, CalPERS, MetLife Insurance, Continental Casualty Company and Senior Health Insurance Company of Pennsylvania.
Find out more about Hospice Care and other services we provide call us at (562)929-8400