Senior Care
For Exceptional Elder Live-In Care, Call (562) 929-8400

A-1 Home Care devotes special attention to our Elderly Live In Care services which are dedicated to Seniors and Elders who are looking for attentive and personalized at home care. We have been serving the communities of Whittier, Downey, Sherman Oaks, Pomona, Tarzana, Los Angeles, Fountain Valley, Torrance, Seal Beach, Newport Beach, Irvine and other cities in Los Angeles County and Orange County. If you have an elderly friend who suffers from Cancer, hip surgery, Stroke or is under Hospice Care, A-1 Home Care is available 24 hours a day, 7 days a week to provide at home service.

If you know a Senior who is being discharged from Rancho Los Amigos Hospital, UCLA Medical Center, Irvine Medical Center, Long Beach Memorial Hospital, Downey Regional Medical Center, Whittier Hospital, Presbyterian Intercommunity Hospital, Kaiser Permanente Hospital, Providence Tarzana Medical Center, Sherman Oaks Hospital, Pomona Valley Hospital Medical Center, Fountain Valley Regional Hospital and Medical Center, A-1 Home Care can help!
Information about Senior Care Services: (562) 929-8400
To locate a professional caregiver in Pasadena PasadenaInHomeCare.com
Senior Care Includes Arthritis Care, Parkinson's Care, Alzheimer's Care & More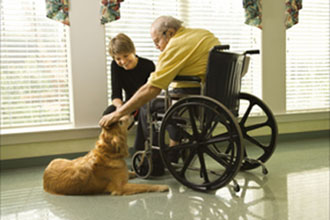 Is your loved one in search of In Home Senior Care through the help of a professional Home Health Provider?

A-1 Home Care is here to help! We accommodate Live In, Live Out, overnight and hourly Elder Care services geared to assist the needs of your loved one and provide holistic, round-the-clock care. The services include but are not limited to the following: medication management and administration, transportation to medical appointments, preparation of meals for breakfast, lunch and dinner, household maintenance, running errands and so much more. Do you know anyone who has Parkinson Disease, Alzheimer, Arthritis and Diabetes? We can help!

We are a Licensed, Bonded and Insured company that has had the opportunity to work with families who had Long Term Care Insurance coverage through the following companies, namely Penn Treaty, John Hancock, Bankers Life and Casualty, Veterans Administration, CalPERS, MetLife Insurance, Continental Casualty Company and Senior Health Insurance Company of Pennsylvania.

Want to find out more about our At Home Senior Care?
Call us at (562) 929-8400 today!
To locate a caregiver in Los Angeles please visit: LAinHomeCareService.com
Superior In-Home Care Provided by Certified Professionals

The Senior Care Solution is for individuals whom are choosing to remain in their homes and looking for professional and experienced Caregivers to deliver the services they need. Many of our loyal clients have made the move towards Live In homecare after being discharged from Garden Crest Convalescent Hospital, Villa Gardens Health Center and Brighton Convalescent Center. Our team of Certified Home Health Aides, Certified Nurse Assistants and Medical Assistants has the educational certification as well as the compassion and character to deliver the best Senior Care in all of Southern California.

Call A-1 Homecare anytime at (562) 929-8400.