Live-In 24 Hour Diabetic Care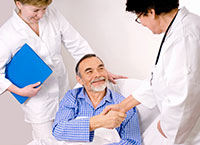 Call A-1 Domestic & A-1 Home Care if your elder loved one is suffering from Diabetes and is seeking specialized Diabetic Care from one of our Home Care Professionals or Home Health Aides in the comfort of his or her home. Our at home services can include medication administration, meal preparation, light housekeeping and laundry, personal hygiene and driving to and from doctor's appointments and social engagements.
Our Live in Caregivers or Nurse Aides will also see to it that your elderly loved one or senior relative will exercise daily as per doctor's orders so that they can stay in good health. Other illnesses and conditions that our homecare services cover are Alzheimer, Rheumatoid Arthritis, kidney and lung problems, Heart Disease, Hip Fracture, Gout, Cancer, heartburn, Osteoporosis, Parkinson Disease, Muscular Dystrophy and Stroke. Our service areas include Los Angeles, Orange County, Pasadena, Torrance, Newport Beach, Downey, Whittier, Long Beach, Torrance, Lakewood and neighboring cities.
Los Angeles County's #1 Home Care Solution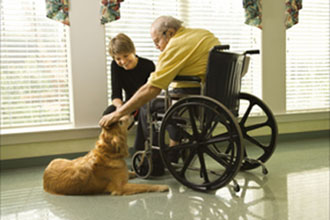 We offer Traveling Caregivers and Private Duty Nurses who will see to it that your loved one is receiving proper care while on the go so that their health will not be compromised at any time under A-1 Home Care supervision. We provide Nursing Home and Hospital Sitters that will offer one-on-one companion care while you are at work so as to alleviate any lingering concerns about your loved one's health and safety.
A-1 Home Care works with clients who have sought homecare services after being discharged from Cedar Sinai Medical Center, Long Beach Memorial Hospital, Torrance Memorial, Huntington Memorial Hospital, Kaiser Permanente Foundation Hospital, Downey Regional Medical Center, Hoag Hospital, Lakewood Regional Medical Center and Whittier Hospital Medical Center.
We are a Licensed, Bonded and Insured company that has had the opportunity to work with families who had Long Term Care Insurance coverage through the following companies, namely Penn Treaty, John Hancock, Bankers Life and Casualty, Veterans Administration, CalPERS, MetLife Insurance, Continental Casualty Company and Senior Health Insurance Company of Pennsylvania.
For more about our Care for Diabetes services, call us at (562)929-8400