Los Angeles County's Top In-Home Care Provider for Seniors with Kidney Disease

Kidneys are essential to eliminating fluid waste in your body by cleansing your blood, maintaining the balance of water, salt, and minerals in your blood, and regulating blood pressure. Chronic Kidney Disease is most commonly a complication of Diabetes Type 1 and Type 2 and high blood pressure. The disease shows no symptoms until almost all filtering function in the kidneys is gone, in which the person may then experience loss of sleep, poor appetite, upset stomach, and fatigue. If your kidneys fail, immediate replacement treatment through dialysis or transplant surgery is necessary.
At A-1 Domestic, we provide Kidney Disease & Tumor Care for Elderly or Senior individuals who are recovering from a transplant surgery and who need living assistance to maintain their blood sugar levels and blood pressure more effectively. We also provide experienced caregivers for individuals who are recovering from malignant or benign kidney tumors – whether they are recovering from Renal Cell Carcinoma, Renal Oncocytoma, Cystic Nephroma, Angiomyolipoma, Metanephric Adenoma, or Renal Medullary Fibroma.
Give us a call at (562)929-8400 Today!
Home Care Providers for Seniors with Kidney Disease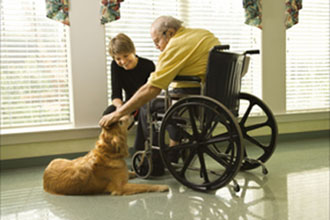 Our Kidney Disease & Tumor Caregivers can assist with essential personal care tasks such as monitoring and controlling your loved one's blood sugar and blood pressure through a healthy low protein diet, and other tasks they may need assistance with including mobility, hygiene management, or toileting. If your loved one takes ACE inhibitor medication, we can ensure they take their daily dosages at the right time and amount.
Our Kidney Disease & Tumor caregivers, nurse aides, companions, and home helpers are available for 24 hour Live-In Care or Hourly In Home Care. All of our homecare professionals must have at least 2 years of prior at home caregiving experience, verifiable professional references, a National Background Check/DMV Check, Tuberculosis testing, Malpractice/Liability insurance, First Aid/CPR training, and a personal interview with our office staff.
Los Angeles County's Answer to Senior Care at Home

A-1 Domestic is a Licensed Bonded and Insured non-medical homecare agency that provides in-home caregivers for 24 hour Live-In Care or Hourly In Home Care. We have been a care provider in Los Angeles County since 1991 with an A+ Rating from the Better Business Bureau, Shield Accreditation, and memberships with the National Care Planning Council and Chamber of Commerce of Torrance, Santa Fe Springs, Pasadena, and Newport Beach.
If your loved one has long term insurance, we accept Penn Treaty, CALPERS, MetLife Insurance, Veteran Administration, John Hancock, and Bankers' Life & Casualty.
We serve the LA communities of Los Angeles, Brentwood, Hollywood, Westwood, Santa Monica, Pasadena, Palos Verdes, Marina Del Rey, Culver City, Studio City, Tarzana, Sherman Oaks, San Marino, Van Nuys, Burbank, Downey, Whittier, Long Beach, Cerritos, and others in Los Angeles County.
To interview and hire a compassionate caregiver today, CALL us at (562)929-8400 for a FREE in-home assessment.