Los Angeles County's Top In-Home Care Provider for Seniors with Kidney Disease

Your kidneys serve the function of removing excess water and waste from your blood. When kidneys are unable to serve their function, serious health consequences can lead to kidney failure, in which dialysis or kidney replacement therapy is necessary. Pre-existing medical conditions such as diabetes, cardiovascular disease or high blood pressure can lead to Chronic Kidney Disease or Renal Disease.
At A-1 Domestic, we provide Kidney Disease & Tumor Care for Elderly or Senior individuals who are recovering from a transplant surgery and who need living assistance to maintain their blood sugar levels and blood pressure more effectively. We also provide experienced caregivers for individuals who are recovering from malignant or benign kidney tumors – whether they are recovering from Renal Cell Carcinoma, Renal Oncocytoma, Cystic Nephroma, Angiomyolipoma, Metanephric Adenoma, or Renal Medullary Fibroma.
Give us a call at (562)929-8400 Today!
Home Care Providers for Seniors with Kidney Disease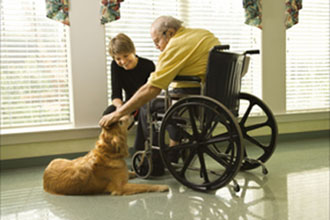 If you have an elderly or senior family member with Chronic Kidney Disease, Renal Failure or a Kidney Tumor, A-1 Home Care Agency can provide compassionate caregivers to assist with helping your loved one control their blood sugar and blood pressure levels through a carefully structured diet and regular exercise. If your loved one has a malignant or benign kidney tumor and has undergone surgery, chemotherapy or radiation therapy, our experienced caregivers can help your loved one recover by assisting with activities of daily living. We can also assist with transportation and compassionate care to and from Dialysis Treatment. Activities of Daily Living:
Personal Hygiene Assistance
Incontinence Care / Toiletry Assistance
Medication Reminders
Mobility Assistance
Range of Motion
Errand / Transportation Assistance
Companionship / Emotional Support
Meal Preparation
Light Housecleaning and Laundry
Bathing and Tuck-In Services
All of our Home Care Professionals are available for 24 Hour Live-In Care or Hourly Care. Our Caregivers, Nurse Aides, Home Health Aides and Personal Care Assistants must provide proof of:
State Registration
Minimum 2 Years' Experience
LiveScan Background Check
DMV Driving Record Check
Sex Offender Database Check
Tuberculosis Test
CPR and 1st Aid Certification
Completed State Required Training
Malpractice / Liability Insurance
Our agency has served Los Angeles County, San Gabriel Valley and Orange County since 1991. We have over 27 years' experience helping families with live changing events such as health and medical issues, falls and injuries and age based illnesses. If your loved one has Long Term Care Insurance, we are approved by Penn Treaty, CALPERS, MetLife Insurance, Veteran Administration, John Hancock, Bankers' Life & Casualty and many more.
Los Angeles County's Answer to Senior Care at Home

A-1 Domestic is a Licensed Bonded and Insured non-medical homecare agency that provides in-home caregivers for 24 hour Live-In Care or Hourly In Home Care. We have been a care provider in Los Angeles County since 1991 with an A+ Rating from the Better Business Bureau, Shield Accreditation, and memberships with the National Care Planning Council and Chamber of Commerce of Torrance, Santa Fe Springs, Pasadena, and Newport Beach.
If your loved one has long term insurance, we accept Penn Treaty, CALPERS, MetLife Insurance, Veteran Administration, John Hancock, and Bankers' Life & Casualty.
We serve the LA communities of Los Angeles, Brentwood, Hollywood, Westwood, Santa Monica, Pasadena, Palos Verdes, Marina Del Rey, Culver City, Studio City, Tarzana, Sherman Oaks, San Marino, Van Nuys, Burbank, Downey, Whittier, Long Beach, Cerritos, and others in Los Angeles County.
To interview and hire a compassionate caregiver today, CALL us at (562)929-8400 for a FREE in-home assessment.