Heart Attack Care in Los Angeles County

Heart attacks, also known as Myocardial Infarctions, occur most commonly when the hardened plaque buildup in the wall of a coronary artery ruptures, creating a blood clot that impairs blood flow to the heart that damages or kills parts of the heart muscle of the artery. Old age, lifestyle choices such as smoking, and pre-existing medical conditions such as cardiovascular disease, Diabetes, chronic kidney disease, high blood pressure or obesity are high risk factors for heart attack.
When someone you love has had a heart attack, the risk of a second heart attack is greater because myocardial scarring of the heart muscle makes the heart permanently weaker. Pursuing a healthier lifestyle, stopping bad habits and taking prescribed long term medication can decrease risk.
A-1 Home Care Agency is a non-medical homecare agency that specializes in compassionate Heart Attack Care for Elderly and Senior survivors. We can provide in-home care on a 24-Hour Live-In Care or Hourly Care basis and assist with tasks such as monitoring your loved one's blood sugar or blood pressure before and after meals, assisting with daily exercise, and taking prescribed medications such as Aspirin, Metoprolol, or Spironolactone.
A-1 Home Care can help you at (562)929-8400
Compassionate Caregivers for Heart Attack Survivors
All our compassionate and experienced Heart Attack Caregivers, Nurse Aides, Companions, and Home Health Aides must:
Be State Registered
Have Minimum 2 Years' Experience
Provide LiveScan Background Check
Pass DMV Driving Record Check
Pass Sex Offender Database Check
Pass Tuberculosis Test
Have CPR and 1st Aid Certification
Complete State Required Training
Have Malpractice / Liability Insurance
Interview with A-1 Home Care Agency Staff
About A-1 Home Care Agency
A-1 Home Care Agency is a State Licensed, Bonded, and Insured non-medical homecare agency that has been a care provider for Los Angeles County, San Gabriel Valley and Orange County since 1991. We are:
Approved Vendor by Long-Term Care Insurance Companies
Contracted Provider for Long Term Care Insurance Guild
Approved Vendor for Veterans Aid and Attendance Pension Benefit Program
Approved Vendor for Regional Center of Orange County
Approved Vendor for Frank D. Lanterman Regional Center
Partner of Citrus Valley Hospital for Medi-Care Bundle Payment Program
Approved Vendor for Partners in Care Foundation – MSSP
Vendor for Family Caregiver Resource Center in OC / St. Jude's Hospital – MSSP
Member of American Board of Home Care
National Association for Home Care & Hospice (NAHC)
Home Care Association of America (HCAOA)
Member of American Care Management Association
Certified National Readmission Prevention Team
Our agency is approved by Long Term Insurance Companies (LTCI) such as Penn Treaty, CALPERS, MetLife Insurance, Veteran Administration, Bankers' Life & Casualty, John Hancock and many others. We have over 27 years' experience working with Long Term Care Insurance and can ensure excellent home care services and timely reimbursement from your insurance company. To hire a compassionate caregiver in your area, CALL us at (562) 929-8400, (949) 650-3800 or (626) 219-6440 today!
In-Home Care for Seniors at Risk for Heart Attacks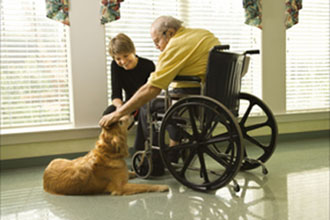 Nutritional modifications, starting an exercise regimen, and quitting bad habits such as smoking are essential to heart attack recovery. Our caregivers can help your loved one improve their quality of life on a 24 hour Live-In Care or Hourly Care basis.
All of our Heart Attack caregivers, nurse aides, companions, and home helpers must have prior at home caregiving experience, verifiable professional references, a National Background Check/DMV Check, Tuberculosis testing, Malpractice/Liability insurance, First Aid/CPR training, and a personal interview with our office staff.
Los Angeles County's #1 Home Care Solution

A-1 Domestic Professional Services is a Licensed Bonded and Insured non-medical homecare agency that has been a care provider in Los Angeles County since 1991 with an A+ Rating from the Better Business Bureau, Shield Accreditation, and memberships with the National Care Planning Council and Chamber of Commerce of Torrance, Santa Fe Springs, Pasadena, and Newport Beach.
We serve the LA communities of Los Angeles, Brentwood, Hollywood, Westwood, Santa Monica, Pasadena, Palos Verdes, Marina Del Rey, Culver City, Studio City, Tarzana, Sherman Oaks, San Marino, Van Nuys, Burbank, Downey, Whittier, Long Beach, Cerritos, and others in Los Angeles County.
To interview and hire a compassionate caregiver today, CALL us at 562-929-8400 for a FREE in-home assessment.