In-Home Arthritis Care for Seniors in Los Angeles County
Is your elderly family member or senior friend suffering from painful Rheumatoid Arthritis or Osteoporosis and is looking for in home care? A-1 Home Care can provide a dedicated in home health care professional to take care of daily tasks and assist your elder loved one so that he or she can rest their aching joints. Our phone lines are always open for you to call in and receive In Home Arthritis Care within the same day or next day.
Give us a call at (562) 929-8400 today!
To locate a caregiver in Beverly Hills, please visit BeverlyHillsInHomeCare.com
Elderly Care at Home for Joint Relief or Pain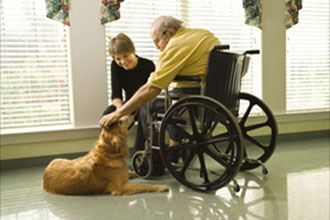 Our certified Caregivers at A-1 Domestic & A-1 Home Care will help alleviate your arthritic pain by conducting nonmedical therapeutic exercises such as range of motion stretches and water therapy. Our Companion Caregivers or Senior Nurse Aides will also make sure that your loved one will receive a proper amount of exercise and rest and play mind-stimulating games such as board games that will divert attention towards something pleasurable and enjoyable.
Our In Home Care Providers also care for individuals who are suffering from Prostate Enlargement, Urinary Tract Infection, Weight Loss, sleep changes/disorders, Pneumonia, pressure sores, shingles, dry mouth, Angina, appetite loss, bloating and DVT. If you just got discharged from Cedar Sinai Medical Center, Huntington Memorial, USC University Hospital, St. Jude Medical Center and Hollywood Presbyterian Medical Center and are in need of a caregiver, A-1 Home Care can help!
To locate a caregiver in San Marinoplease visit:
SanMarinoInHomeCareService.com
A-1 Home Care/A-1 Domestic Professional Services Accreditation

A-1 Home Care is a member on Pasadena and Torrance Chambers of Commerce and received an A++ Better Business Bureau rating for credibility and integrity. We work with clients delivering Arthritis Care who have been relieved from Shea Rehabilitation Healthcare, Garfield Medical Center and Barlow Respiratory. Our service areas include Los Angeles, Pasadena, Fullerton, Hollywood, Whittier and Torrance.
We are a Licensed, Bonded and Insured company that has had the opportunity to work with families who had Long Term Care Insurance coverage through the following companies, namely Penn Treaty, John Hancock, Bankers Life and Casualty, Veterans Administration, CalPERS, MetLife Insurance, Continental Casualty Company and Senior Health Insurance Company of Pennsylvania.
Personalized Arthritis Care can be yours today by calling (562) 929-8400.
To locate a caregiver in Pasadena, please visit PasadenaInHomeCare.com
"It Takes Two Helping Hands and a Golden Heart to Serve Others®"