Senior Care
Call Now for Exceptional Senior and Elderly Care

A-1 Domestic Professional Services Inc. devotes special attention to our Elderly 24-Hour Live In Care services which are dedicated to Seniors and Elders who are looking for attentive and personalized at home care.  Since 1991, we've provided Caregiver placement referrals to families living in Whittier, Downey, Sherman Oaks, Pomona, Pasadena, Fullerton, Los Angeles, Fountain Valley, Long Beach, La Habra, Torrance, Seal Beach, Pico Rivera, Cerritos, Newport Beach, Irvine and other cities in Los Angeles County, San Gabriel Valley. Orange County and the South Bay area.
If you have an elderly friend who suffers from Dementia, Cancer or is under Hospice Care, or is recovering from hip surgery, stroke or other medical condition, A-1 Domestic Professional Services Inc. is available 24 hours a day, 7 days a week to provide at home service referrals.
We are well-known and trusted by Rancho Los Amigos Hospital, UCLA Medical Center, Irvine Medical Center, Long Beach Memorial Hospital, Whittier Hospital Medical Center, Providence Tarzana Medical Center, Huntington Hospital, Fountain Valley Regional Hospital and Medical Center and other medical care centers.  If someone you know and care about is being discharged from a hospital or skilled nursing facility, A-1 Domestic Professional Services Inc. can help!
Los Angeles County:
562-929-8400
San Gabriel Valley:
626-219-6440
Orange County:
949-650-3800
Senior Care Includes Arthritis Care, Parkinson's Care, Alzheimer's Care & More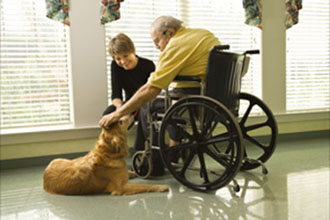 A-1 Domestic Professional Services Inc. is here to help your loved find the In Home Senior Care they need.
We can match your family with various types of care providers and schedules:
Various Types of Care Providers to Choose From:

Certified Nurse Assistants (C.N.A.)
Certified Home Care Aides (C.H.H.A.)
Personal Care Assistants / Aides
Respite Caregivers
Hospital / Nursing Home Sitters
Home Attendants
Homemakers
Nursing Home Sitters
Private Duty Nurse Aides
Mother's Helper
Nanny
Babysitter
Au Pair
Pre-Natal and Post-Partum Caregivers
Home Helpers
Customized Schedules and Care Plans:

Full Time
Part Time
24-Hour / Round-the-Clock
Overnight
Short-Term Care
Long-Term Clients
Weekdays and Weekends
Senior Care Services

Personal Hygiene / Bathing Assistance
Incontinence Care / Toiletry Assistance
Medication Reminders
Mobility / Walking Assistance
Range of Motion
Errand Assistance
Companionship
Meal Preparation
Light Housecleaning and Laundry
Assistance Recovering from Injuries, Accidents or Falls
Bathing and Tuck-In Services (Certain Areas)
Other Services Available:

Dementia and Memory Care
Safety Supervision and Fall Prevention
Alzheimer's Disease
Sundowner's Syndrome
After Surgery / Post-Acute Care
After Stroke Care
Recovery from Hip or Knee Replacement Surgery
Bed Sore Treatment and Care
Parkinson's Disease
Cancer Caregiver Support
Hospice Caregiver Assistance
Care for Dialysis / Kidney Disease Clients
Arthritis / Pain Management
Rheumatoid Arthritis
Osteoporosis
Disabilities and Special Needs
Low Vision / Hearing Loss Assistance
Depression
If your loved one is a Veteran or has Long Term Care Insurance coverage, we are approved by Penn Treaty, John Hancock, Bankers Life and Casualty, Veterans Administration, CalPERS, MetLife Insurance, Continental Casualty Company and Senior Health Insurance Company of Pennsylvania.
Call us today for more information about A-1 Domestic Professional Services Inc. Senior Care!
Los Angeles County:
562-929-8400
San Gabriel Valley:
626-219-6440
Orange County:
949-650-3800
Superior In-Home Care Provided by Certified Professionals
Choosing Professional At-Home Care is a wonderful way for seniors and elderly to remain in their homes as they age.  Many of our loyal clients have made the move towards Live In homecare after being discharged from a medical center, skilled nursing facility or convalescent home.  We have referrals for compassionate, expert and reliable Certified Home Health Aides, Caregivers, Certified Nurse Assistants and Personal Care Assistants who can deliver the best Senior Care in Southern California.
Call A-1 Domestic Professional Services Inc. Anytime!
We're available to help your family 24 / 7!