Brain Injury & Tumor Care in Los Angeles County and Orange County

When someone you love suffers a Traumatic Brain Injury, also known as an intracranial injury, it can cause mild to severe disability. A cerebral laceration, cerebral contusion, brain tumor or hemorrhage can affect their physical mobility, cognitive, memory and behavioral functions. Car accidents, sports injuries, falls in the home or an accident in the workplace can cause brain trauma that requires immediate medical attention.
People recovering at home from any type of Brain Injury or Trauma may need caregiving assistance for an extended period while undergoing rehabilitation and physical therapy.
Give us a call at (562) 929-8400 today!
Why choose A-1 Domestic Professional Services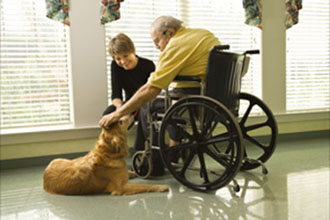 For over 27 years, A-1 Domestic Professional Services has provided in-home Brain Injury & Trauma Care in Los Angeles County, Orange County and San Gabriel Valley.
Trusted and referred by doctors, social workers and other medical professionals
Caregivers referred by A-1 Domestic Professional Services:

Are Experienced
CPR / 1st Aid Certified
Tuberculosis Tested
LiveScan Criminal Background Check
Malpractice / Liability Insurance.
Provide Verifiable References
Be State Registered and Trained
Carefully Screened by Referral / Placement Agency Staff
At A-1 Domestic Professional Services, we provide dedicated and compassionate Brain Injury & Trauma Care Providers for those who need assistance with activities of daily living. If your loved one is recovering from surgery because of a malignant or benign brain tumor, our Brain Injury Caregivers can help your loved one's recovery at home.
Caregivers referred by our employment placement agency are experienced with caring for people of all ages who may experience ataxia (limited mobility or loss of control of bodily movement), memory loss, aphasia (inability to understand or express speech) and personality / emotional changes in addition to assisting with daily tasks:
All Activities of Daily Living
Personal Hygiene Assistance
Incontinence Care / Toiletry Assistance
After Surgery Care
Medication Reminders
Mobility Assistance
Safety Supervision
Range of Motion
Errand Assistance
Companionship
Meal Preparation
Light Housecleaning and Laundry
Assistance Recovering from Injuries, Accidents or Falls
Bathing and Tuck-In Services (Certain areas)
Bi-Polar / Manic Depressive Disorder
Depression
Pain Management
Disabilities and Special Needs
Low Vision / Blindness
If your family needs Childcare Services to relieve stress while dealing with a traumatic medical situation, we can match you with a Mother's Helper, Home Maker Aide, Nanny or Babysitter.
A-1 Domestic Professional Services is a Referral / Placement Agency with close to 30 years' experience matching Caregivers. Nurse Aides, Home Health Aides, Personal Care Assistants and Companions with families in need of home care assistance.
We offer reliable services and personalized schedules.  Our employment agency can provide in-home care on Full-Time or Part Time, hourly basis.
If your loved one has Long Term Care Insurance (LTCI), we accept Penn Treaty, John Hancock, CALPERS, MetLife Insurance, Veteran Administration, Bankers' Life & Casualty and many others. We are also approved by Worker's Compensation Insurance Companies if the injury happened during work.
To hire a compassionate Brain Injury Caregiver or Child Care Provider today, CALL for a FREE in-home assessment
Los Angeles County:
562-929-8400
San Gabriel Valley:
626-219-6440
Orange County:
949-650-3800