Live-In Home Care Services for Seniors and Families

A-1 Domestic Professional Services Inc. is pleased to offer professional and experienced Caregivers and Childcare Services to deliver exceptional Live-In Home Care Services to families, elderly and senior citizens. We offer Live-In Care, Hourly Care and Overnight Care every day of the week, 365 days a year. The help of a trained Home Health Professional, Nurse Aide, Nanny, Home Attendant or Caregiver to help complete essential daily tasks and provide continuous at home care will improve your loved one's quality of life, well-being and give you peace of mind. So, if you just had hip surgery or knee surgery, are suffering from Osteoporosis, Rheumatoid Arthritis or have Hypertension, or are looking for a reliable child care provider, A-1 Domestic Professional Services Inc. has the right care provider for your needs.
Returning Home from Rehabilitation: 24 Hours Home Care Services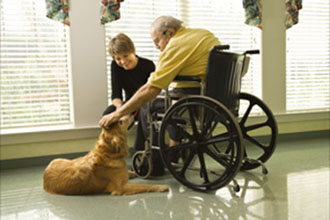 Many of our clients over the past 20 years have come to us after discharge from a hospital, assisted living facility or convalescent home looking for one-on-one personalized Live In Care in their homes. A-1 Domestic Professional Services Inc. has assisted clients from the Rehab Center of Beverly Hills, Gericare Rehabilitation Service and Mirada Hills Rehabilitation and Convalescent Hospital and continues to provide homecare assistance throughout the day and night. If your loved one suffers from Depression, has Dementia, Diabetes, hip fracture, incontinence, macular degeneration or Sundown Syndrome, professional Caregivers referred by our placement agency will be by their side throughout the day to see to their every need.
Round-the-Clock Home Care Professionals
A-1 Domestic Professional Services Inc. is a non-medical homecare employment referral agency that matches your family with in-home caregivers for 24 hour Live-In Care or Hourly In Home Care. We have been a care referral and employment agency since 1991.  We Serve Los Angeles County, San Gabriel Valley and Orange County.
Call for more information:
Los Angeles County:
562-929-8400
San Gabriel Valley:
626-219-6440
Orange County:
949-650-3800
Long Term Care Insurance and Veterans Administration
If your loved one has long term insurance, we're approved by most companies, including: Penn Treaty, CALPERS, MetLife Insurance, John Hancock and Bankers' Life & Casualty. We can also help Veteran's with their home care services through the Veteran Administration's Aid and Attendance Pension Benefit Program for those who served during wartime.
Types of Care Providers:
Certified Nurse Assistants (C.N.A.)
Certified Home Care Aides (C.H.H.A.)
Personal Care Assistants / Aides
Respite Caregivers
Hospital / Nursing Home Sitters
Home Attendants
Homemakers
Nursing Home Sitters
Private Duty Nurse Aides
Mother's Helper
Nanny
Babysitter
Au Pair
Pre-Natal and Post-Partum Caregivers
Home Helpers