Los Angeles County's Leading In-Home Care Agency for Seniors with Multiple Sclerosis

Multiple Sclerosis is an inflammatory and degenerative disease that affects the ability of nerve cells in the brain and spinal cord to communicate effectively, leading to complications that can affect motor functioning and cognitive abilities. Some of the more common symptoms include problems moving arms or legs, loss of balance and coordination, tremor, incontinence, vision loss, painful muscle spasms, difficulty thinking, and memory loss. Symptoms of MS get worse over time in unpredictable relapses or the symptoms may accumulate progressively over time.
If your loved one has Multiple Sclerosis, activities of daily living can become increasingly difficult and dangerous. Simple tasks such as walking, running errands, showering, dressing or completing other daily tasks can create fall risks because of mobility and balance issues. A-1 Domestic Professional Services Inc. provides dedicated Multiple Sclerosis Care on a 24-Hour Live-In Care or Hourly Care basis. You can have peace of mind knowing that a professional and experienced Caregiver, Nurse Aide, Home Health Aide or Personal Care Assistant is with your loved one at all times. Our MS caregivers can assist with personal care services such as:
Personal Hygiene / Bathing Assistance
Incontinence Care / Toiletry Assistance
Medication Reminders
Mobility / Walking Assistance
Transferring from Bed to Chair
Range of Motion Exercises
Errand Assistance
Companionship
Meal Preparation
Light Housecleaning and Laundry
Bathing and Tuck-In Services (Some Areas)
Safety Supervision
Assistance for Low Vision / Visual Impairment
Depression
Arthritis / Pain Management
Call for more information!
Los Angeles County:
562-929-8400
San Gabriel Valley:
626-219-6440
Orange County:
949-650-3800
24 Hour Multiple Sclerosis Home Care Provider Services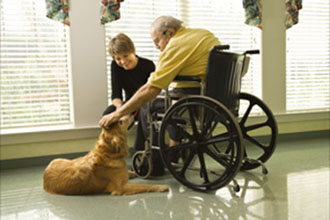 At A-1 Domestic Professional Services Inc., we provide dedicated Multiple Sclerosis Care in the comfort of your loved one's home on a 24-hour Live-In Care or Hourly Care basis. Our MS caregivers can provide mobility assistance, medication reminders, assistance with daily errands, personal care, emotional support and other essential assistance.
We are a referral / employment placement agency matching compassionate Caregivers, Nurse Aides, Companions and Home Helpers to ill, disabled, handicapped and elderly individuals.
All Care Providers Must provide proof of:
State Registration
Minimum 2 Years' Experience
LiveScan Background Check
Verifiable References
Sex Offender Database Check
Tuberculosis Test
CPR and 1st Aid Certification
Completed State Required Training
Malpractice / Liability Insurance
Business License as Domestic Professional / Home Care Provider
Interview with Agency Staff
Solid Reputation of Quality Elder Care Services in Los Angeles and Orange County
A-1 Domestic Professional Services Inc. is a non-medical domestic referral / placement agency.  We help families find in-home caregivers, nurse aides, home helpers, childcare professionals, nannies, mother's helpers and home health aides.
If your loved one has Long Term Care Insurance, we are approved by Penn Treaty, CALPERS, MetLife Insurance, John Hancock and Bankers' Life & Casualty. We are also approved by the Veteran Administration to assist war time vets find home care providers through the VA Aid & Attendance Pension Benefit Program.
Child Care Referral Services
If your or a loved one is dealing with loss of mobility or severe pain and have children, A-1 Domestic Professional Services Inc. can help you find a wonderful Nanny, Mother's Helper, Home Helper or Personal Care Assistant that is compassionate, reliable and affordable.  Having extra help while dealing with a prolonged illness or medical condition relieves some of the stress of day-to-day responsibilities and lets you concentrate on your health and well-being.
To interview and hire a compassionate caregiver today, CALL us at:
Los Angeles County:
562-929-8400
San Gabriel Valley:
626-219-6440
Orange County:
949-650-3800